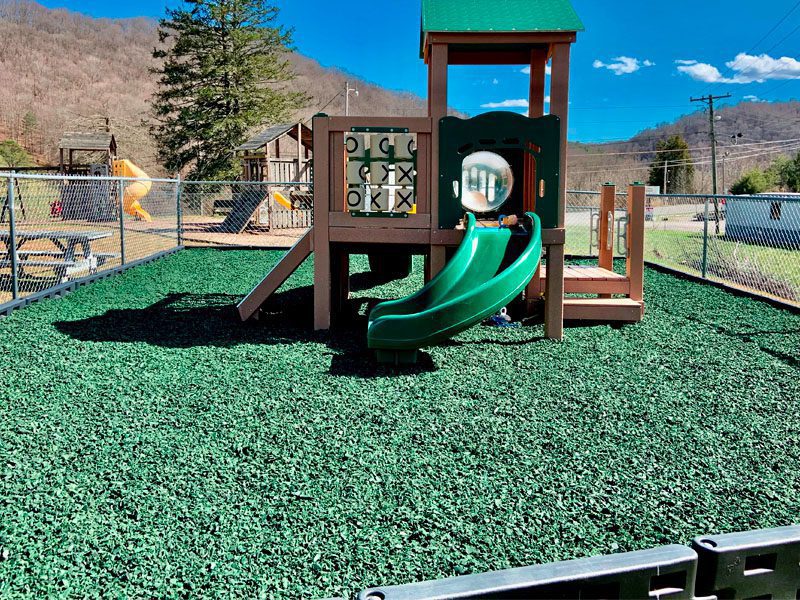 If you're looking for a safe, durable, and long-lasting mulch option for your playground or yard, rubber mulch is an excellent choice. From its vibrant colors to its cushiony texture, rubber mulch can give any outdoor space a unique look while also providing safety features and weed prevention. When it comes to rubber mulch for playgrounds, there's no shortage of colors and options to choose from. While color may seem like a minor detail, the right color can really make your playground pop, and help create an inviting space that children will love. But how do you choose which color of rubber mulch is right for you? Let's explore what options are available so that you can make the best decision for your space.
Color Options
Rubber mulch comes in a variety of colors that range from bright and bold hues like red and blue to more muted shades such as brown and black. You can even find multi-colored rubber mulches that come with different color flecks mixed in. It all depends on the look you want to create for your outdoor space. If you want something eye-catching, go with one of the brighter colors; if you want something more subtle, steer towards one of the darker or neutral shades. Whatever color you choose should complement your overall design scheme while adding a fun pop of color that will be sure to delight children who use the space.
Durability & Texture
No matter which color of rubber mulch you choose, it will remain vibrant over time because it is created using special dyes that resist fading due to UV rays or rainwater exposure. Additionally, rubber mulch has an incredibly soft texture that provides cushioning when children jump or play on it. This makes it much safer than other types of playground surfaces such as rocks or gravel and helps prevent injuries in case a child falls while playing.

Benefits & Applications
In addition to its aesthetic benefits, rubber mulch also provides many practical advantages such as weed prevention and moisture retention in soil beds. Plus, it's low maintenance – unlike wood chips or pea gravel which require frequent raking, rubber mulch stays put no matter how active kids get! Rubber mulches can be used not only in playgrounds but also in gardens and other landscaping projects as well as around trees and shrubs at home or business locations. Rubber mulch is an excellent choice for playgrounds due to its soft texture and low maintenance needs. It won't blow away or break down like traditional wood chips, so you don't have to worry about constantly replenishing it. Plus, it looks great; rubber mulch is softer and more aesthetically pleasing than wood chips. And since it comes in a variety of colors, you can customize your playground with ease.
With so many colors available, picking the right color of rubber mulch for your space can be overwhelming at first – but don't worry! Just think about what kind of look you're going for (bright & fun? Natural & muted?) – then have some fun exploring all the possibilities! With its durability and versatility combined with great safety benefits, rubber mulches are an excellent choice no matter what shade they come in! No matter what color you choose for your rubber mulch, it's sure to give your yard or playground a vibrant new look while providing all the advantages of traditional wood chips—without all the hassle! With so many colors available online, finding just the right hue is easy—all you have to do is decide which color works best with your design aesthetic! So go ahead and pick out some colorful rubber mulch today—and get ready for some fun-filled days at play with friends and family!